Mars Pathfinder Internet Awards

Computerworld Smithsonian Finalist
---
Mars Pathfinder Web Site Awards

1998 Best of the Net Award

Los Angeles Times 1997 Pick Award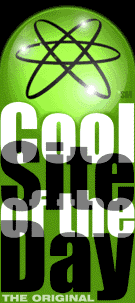 Cool Site of the Day Award

Family Site of the Day Award
Awards Received Prior to Mars Landing on July 4, 1997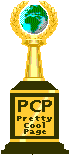 Our real-time pages are winners of the Pretty Cool Page Award!

SpaceViews has honored us with their Space Site of the Week (June 30 - July 6, 1997)! Awarded by Students for the Exploration and Development of Space.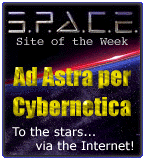 Awarded by the National Space Society for excellence in promoting astronomy and space science over the Internet! June 30 - July 6, 1997.

Congratulations! It's not every day that stars fall out of the sky. In fact, that kind of thing is bound to hurt someone. Nonetheless, we're dropping a few stars on your site for its excellence. Of the more than 150,000 Web sites that we've checked out, our editors believe that your site should be publicly recognized as a Luckman Four-Star winner.
The on-line version of the New Scientist, Planet Science has honored Pathfinder as its "Site of the Day" for December 4, 1996



The Mars Pathfinder Project was featured in October's Eisenhower National Clearinghouse Digital Dozen!
"The Eisenhower National Clearinghouse (ENC) collects both physical and virtual resources useful to math and science educators. Each month we choose a baker's dozen of web sites to highlight. The criteria we use to select sites include valuable math and/or science content, teacher appeal, clear navigational aids, and that special something."


This site has been awarded a Two Star rating from Magellan, one of the most respected Website reviewers!
Mars Pathfinder was also voted the "Coolest Science Site of the Day", August 20, 1996, by the National Academy Press!